This months treasury list is ironically a short one. Its theme, growing up.
As the amount of time until I start college grows shorter, I am faced with the realization that I am growing up. It is a bit scary, and yet exciting all the while. Well, here we go…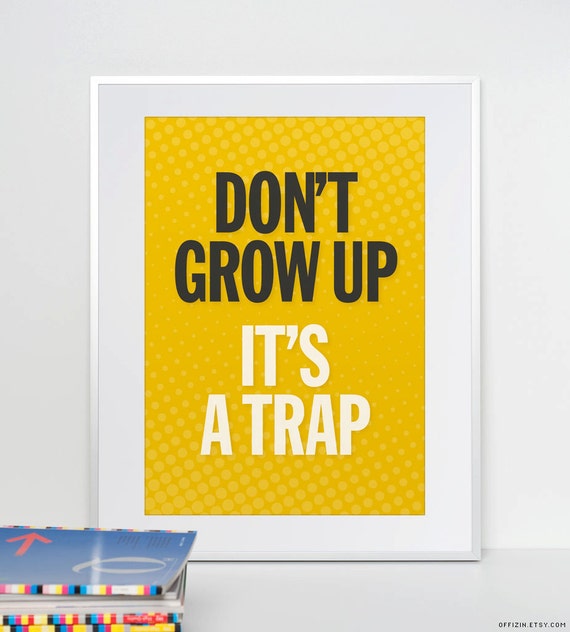 Here is a Quote Print I can most definitely see in my dorm room; maybe not in this color, which is fine because it comes in many different colors. Sold by offizin, this print is only $23.44 and is printed on premium paper.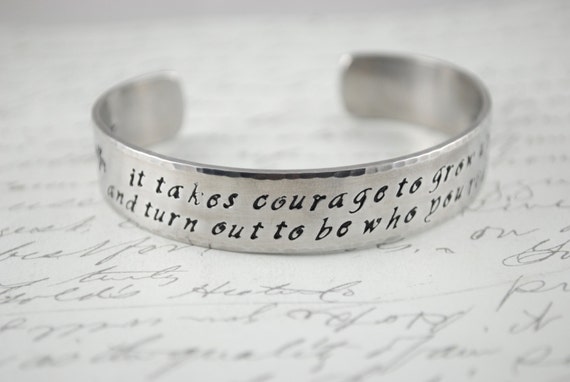 The Quote Bracelet reads "it takes courage to grow up and turn out to be who you really are." I think the charm of the bracelet is self explanatory, but I will add that the simple reminder helps. Sold by BerkeyDesigns for $27, this piece speaks volumes.
See more items in the Etsy Treasury List!